Bio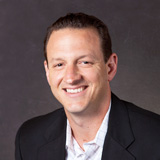 Aaron Weiss
Owner/Principle Examiner

Aaron Weiss is the owner and principle examiner of Forensic Recovery, a boutique consulting company specializing in digital forensics, data breach incident response, and information security. Aaron has testified as an expert witness in both federal and state court, and he has performed forensic examinations on computers and mobile devices for criminal and civil cases nationwide. Aaron has been involved in several high-profile cases, and he has been referred by the Secret Service's Miami Electronic Crimes Task Force.
Aaron started his career in computer forensics in 2003 as a civilian member of the Orange County Sheriff's Office's Computer Crimes Squad. He has since received over 100 hours of training related to digital forensics, mobile devices, incident response, and electronic discovery from various known training organizations. Aaron has a Master of Science in Digital Forensics from the University of Central Florida, and he holds numerous peer-recognized competency certificates, including: CompTIA A+ Certified Professional, and CompTIA Network+ Certified Professional.
In 2011, Aaron was hired as an adjunct instructor at American Intercontinental University, where he has authored and taught computer forensics and electronic discovery courses as part of a Bachelor degree program specializing in digital investigations. He has since mentored many newcomers into the forensics field, and he continues to participate in the local and national forensics communities.
Expert Witness Status for Aaron Weiss:
State of Florida Criminal Court - Manatee County, 2014

State of Georgia Criminal Court - Chatham County, 2014

Federal Criminal Court - Southern District of Florida, 2011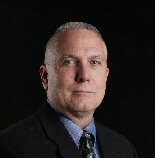 Dr. Robert DeYoung
Senior Consultant

Dr. Robert DeYoung founded Forensic Recovery in 2001, and he acted as the manager and principle forensic examiner for over ten years. As of 2013, Dr. DeYoung has limited his role to a senior consultant, specializing in the case review and mitigation of criminal cases involving online investigations, investigative best practices, and aspects related to training content and applications in a law enforcement setting.
Dr. DeYoung is a retired veteran of the Broward County Sheriff's Office in Fort Lauderdale, Florida. He was responsible for originating the Law Enforcement Against Child Harm (LEACH) Task Force, a federally funded, nationally recognized task force that combats online crimes against children. Dr. DeYoung also developed a forty-hour course titled "Conducting Online Internet Crimes Against Children Investigations," which was offered to South Florida detectives assigned to investigate cases of technology-related child exploitation. Other task forces throughout the country have requested copies of the course for review.
Dr. DeYoung is recognized among peers as an expert on matters relating to Internet crimes against children. He has instructed nationally on numerous topics related to law enforcement and management, and he has spoken on topics such as crimes against children and the impact of cyberspace in the investigative environment.
Along with cases involving crimes against children, Dr. DeYoung has conducted over 1300 computer forensic examinations related to narcotic, robbery, homicide, theft, stalking, gambling, identity theft, and corporate and civil matters. Dr. DeYoung is recognized by the United States Federal Court as an expert in the field of computer forensic processes and electronic data recovery.
Dr. DeYoung has had computer forensics training or received certifications through four internationally-recognized associations: High-Tech Crimes Network (HTCN), International Association of Computer Investigative Specialists (IACIS), Guidance Software, and AccessData.
In addition to his computer forensics credentials, Dr. DeYoung teaches at the graduate and doctoral levels as an online professor at Argosy University, Ashford University, Baker College, Fairfax University, Troy University and Walden University. He was previously an Assistant Professor and Program Coordinator at St. Thomas University. Dr. DeYoung teaches across a spectrum of graduate-level business and managerial curriculum, including Organizational Behavior, Organizational Design and Theory, Human Resource Management, Seminar in Business, and Applied Research.
Dr. DeYoung received a Bachelor of Professional Studies from Barry University and Master of Science in Management from St. Thomas University. He also holds a PhD in Educational Leadership from Lynn University. Dr. DeYoung's doctoral dissertation focused on a naturalistic inquiry into the differences in coping strategies among parents of murdered or abducted, long-term missing children.
Expert Witness Status for Dr. Robert DeYoung:
U.S. V Ferrys Harvey Miranda
Southern District of Florida
01-1004-CR-UNGARO-BENAGES

U.S. V Joseph Page Messier
Southern District of Florida
03-20060-CR-UNGARO-BENAGES
U.S. v. David Miranda
Middle District of Florida
8:06-CR-00004-T-26TGW